Madan Char Lapis Sterling Silver Pendant!
$75.99
#lpp01
SOLD
Beautiful top Madan Char Lapis inlaid into solid Sterling Silver.
From my supplier:

"Since you work
with Lapis so you know that Madan Char
material is no longer available in the
open market. Most people sell Madan
Charak and some Good Jangalak mine
material as Madan Char."

This is very dense intense blue colored lapis that takes a
high polish. Note the deep blue color that is superior to
lower grades that are lightened by calcite. This is the finest
gemmy lapis lazuli available.

This pendant is precision made and designed to last a lifetime. Heavy 16 gauge silver bail as well. Signed designer jewelry.
Your description here
| | |
| --- | --- |
| Gemstone | Lapis Lazuli |
| Size (Overall of pendant) | 35mm x 20mm x 2.5mm thick |
| Origin | Afghanistan |
| Treatments | None |
| Hardness Mohs | 5-5.5 |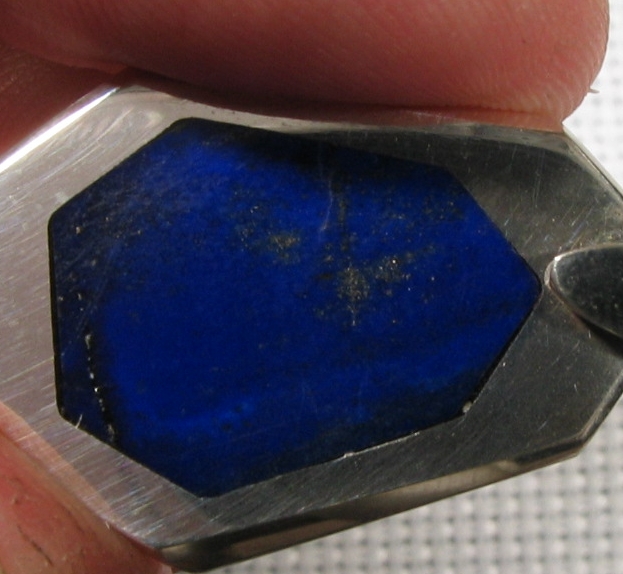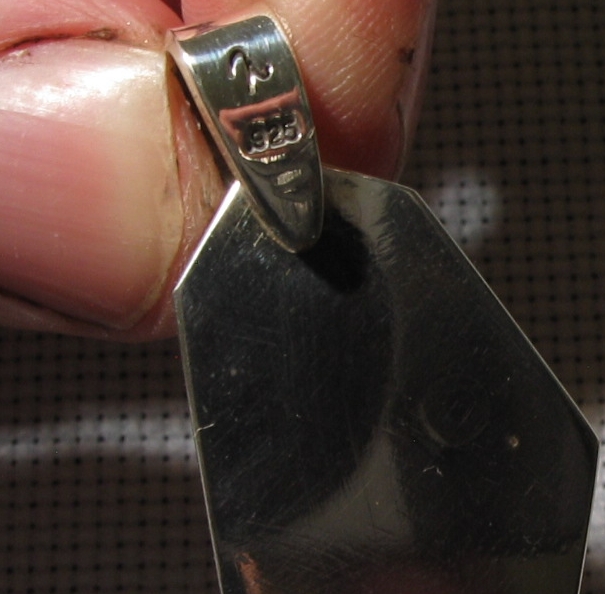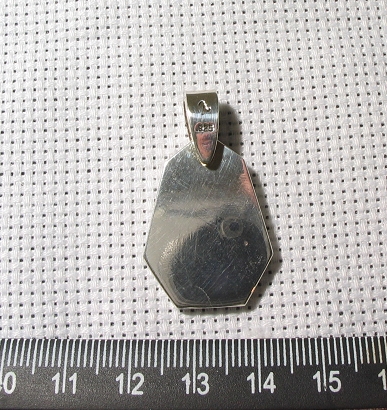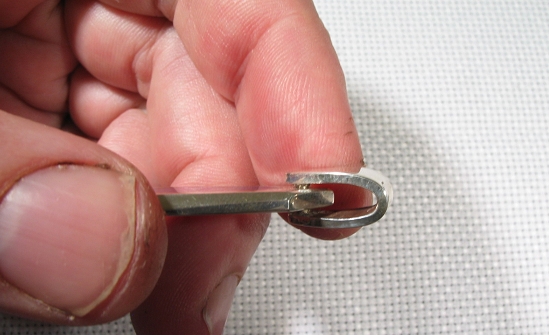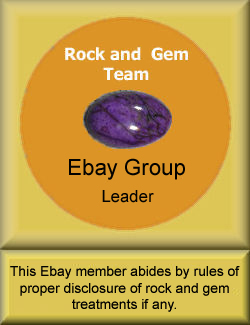 Click to visit our Ebay Group!!