Yeager Auto-Stop for Sherline Mill
$29.99
#yas
I often let my Sherline CNC mill run a job, but wanted to have the spindle motor shut off automatically when the cycle was completed and the Z-axis returned to the home position. That way if I didn't come back right away, the spindle motor wouldn't continue to run. I wired an additional on/off toggle switch into the line current and rigged it to be tripped by the raising of the headstock. I included a spring in the chain to dampen the movement.
I looked around and didn't see anything like this on the market, so I made this device myself for my Sherline mill. The principle is simple and is similar in concept to the auto-stop on my Lortone lapidary slab saw. Setup is pretty easy, and the idea is that for certain tasks you can set up your CNC mill, adjust the final Z setting and then walk away to do other tasks. The auto-stop turns off the drill head when the job is complete. I'm using a millimeter mill, so I adjust my final Z stop to be 20 mm. The initial starting point for the Z is 6 mm.
Standard chain length is 12 inches but other lengths can be supplied also for no extra charge. Email me after ordering to do this. This device was made for a standard Sherline Mill but could probably be adapted to fit other brands as well.
Note that the switch box needs to be secured to either your table or board that your mill is mounted on. I have my mill bolted down to a solid 3/4 inch hardwood board.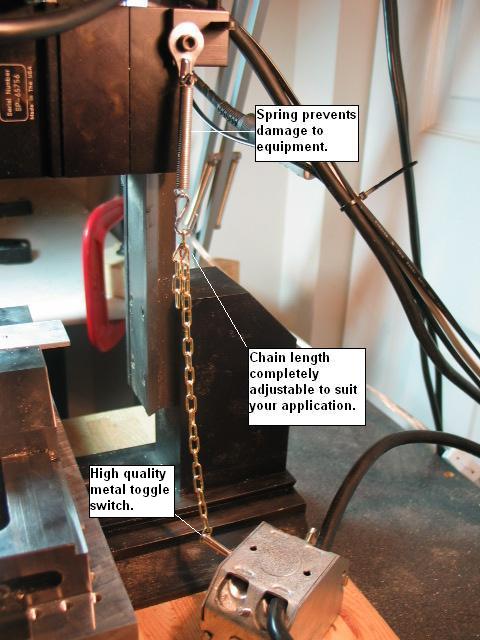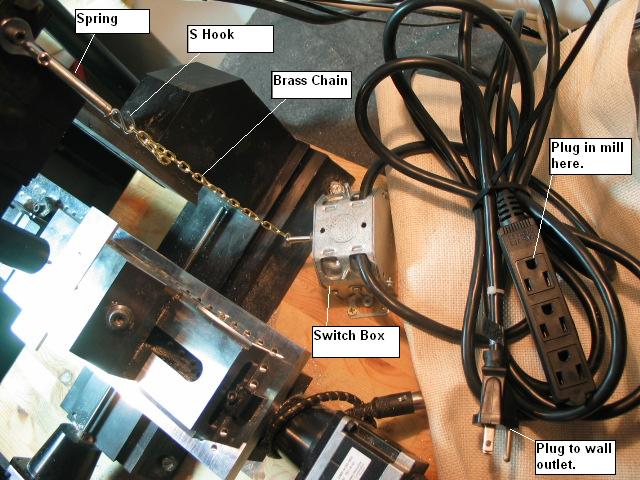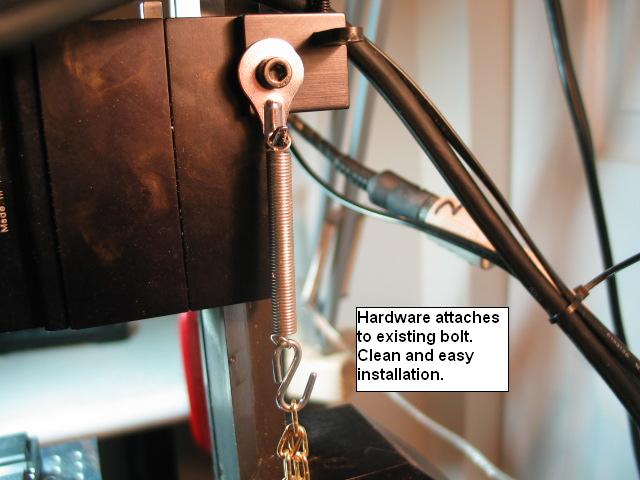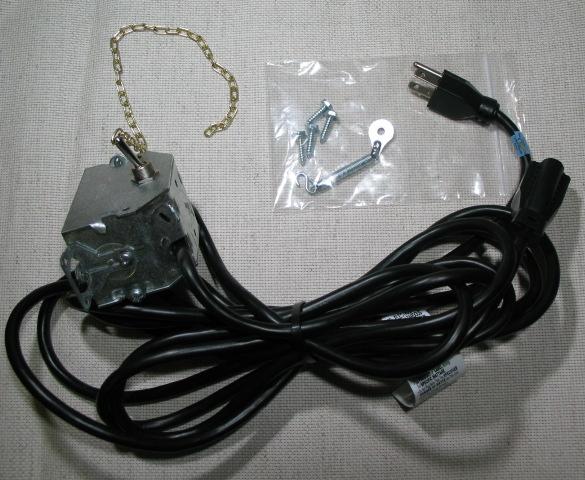 Please be patient as movie loads.
You can also right click the above link and click Save Target As...
Payment via PayPal, check or money order is expected within 7 days of auction close. PayPal is preferred. Your item will be shipped as soon as payment is credited or checks clear. Buyer is responsible for a $35 fee charged by our bank for any returned checks due to insufficient funds. Within 3 days after the close of your first auction, please contact us if you want to combine shipping and we will hold your box open for up to 2 weeks. When you are done bidding, email us again and we will invoice you with the single shipping fee for all your auction items.
If you are dissatisfied for any reason please contact us within 7 days of receiving item. We will arrange for a full refund of your purchase price. All returns must be in original condition. We are unable to refund or replace items lost or damaged in shipping. Please purchase insurance if this is a concern.
Please view my other auctions for more great values.
Thanks for looking!